Posted by: Mike Governale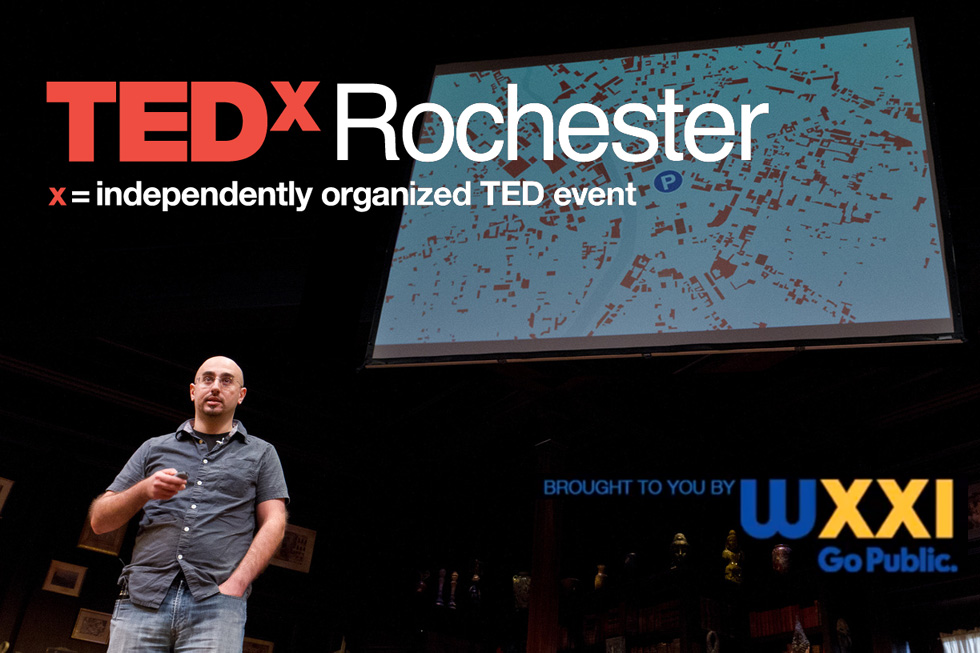 Greetings. I'm Mike Governale, founder of Reconnect Rochester. I'm a graphic designer, originally from the NYC area and I now live in Rochester, NY. I have a deep fascination and love of cities – how they are formed over time and the way they continue to evolve.
Dense urban places have proven themselves, over tens of thousands of years, to be arguably the most sustainable form of human habitation. But over the past 70 years many cities—especially those in the U.S.—have lost this edge.
I write a blog, RochesterSubway.com
, that explores Rochester, "America's first boom-town," and how it suburbanized itself to near extinction. The site looks at the amazing physical and social history of this place. And what it needs to do before it can become urban, sustainable, and relevant, once again.
Last November I gave a talk at TEDxRochester. The talk focuses on how our transportation choices impact land use, and ultimately the health and sustainability of our community. I think the presentation serves as a good introduction to who I am and why Reconnect Rochester is so important to me…