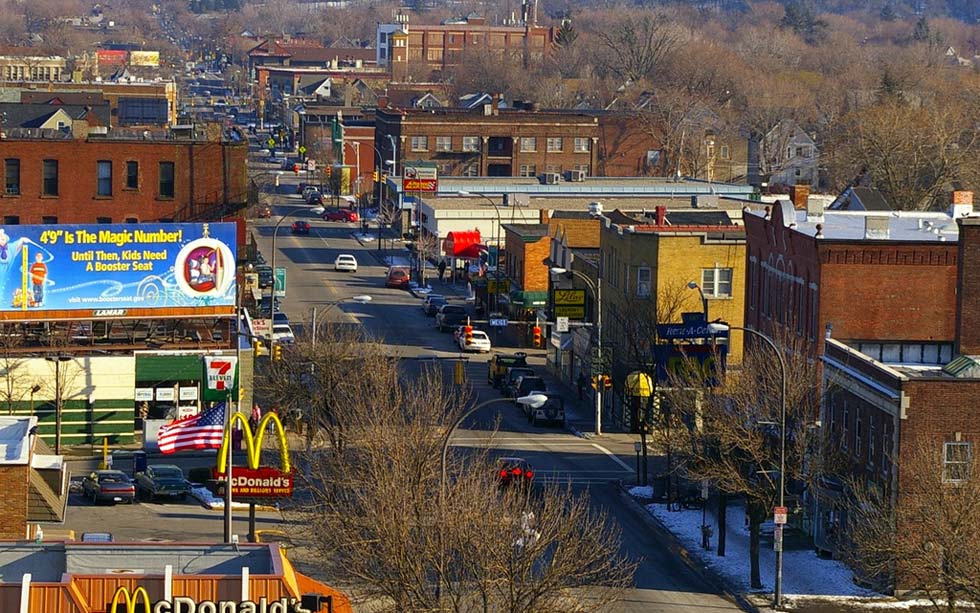 Earlier this year, Reconnect Rochester teamed up with Tri-State Transportation Campaign
and other transportation advocacy groups from around New York state in an effort to mobilize support for, and urge Governor Cuomo to sign New York's first Complete Streets law. Thousands of you and other New Yorkers signed petitions and wrote and called your representatives. It made all the difference, helping to get this issue onto the agendas of elected officials and making sure it passed during a busy legislative session.
Earlier this week Governor Andrew Cuomo signed the bill
that will make streets safer for everyone. The law will ensure that major road projects take into account the needs of pedestrians, cyclists, and people of all ages and abilities.
Whether young or old; on foot, in a wheelchair, on a bike, or in a car, everyone is safer when roads are designed so everyone can use them. Roads designed according to complete streets principles
are safer and encourage walking and cycling, leading to healthier neighborhoods and better quality of life. This is an extremely important reform that will save lives.
Thank YOU for helping to win positive change!