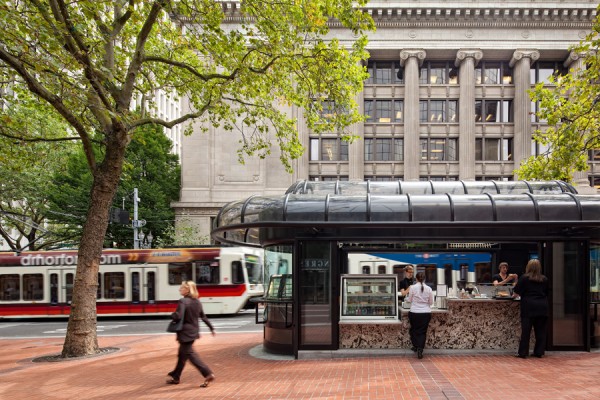 Posted by: Mike Governale, president and co-founder of Reconnect Rochester
In case you've missed this story, downtown Rochester has 5 large retro-style bus shelters dotting Main Street between the Rochester Riverside Convention Center and East Ave. These shelters are no longer being used by RTS since the opening of the Transit Center. But before the City tears them down, we thought we would try to find someone who might be interested in turning them into something new – such as sidewalk cafes, vendors, newsstands, etc…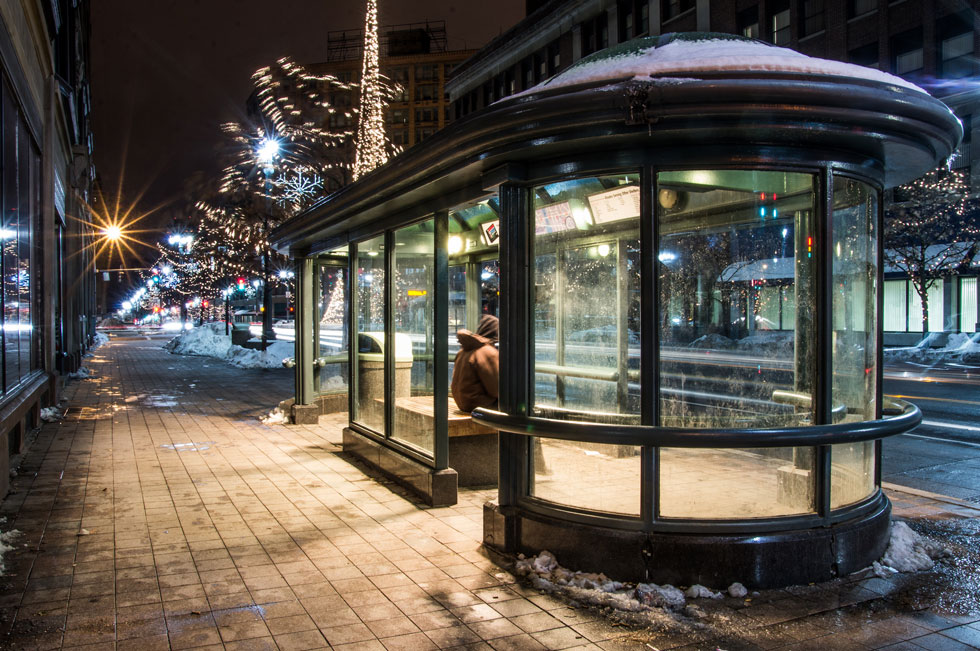 We brought the idea to City officials last year, and this past May City Hall issued a public Request For Proposals. After polling the community, we knew the possibilities were endless. We thought surely Rochester's creative business community would submit some fruitful proposals.
Unfortunately, the June 26 deadline came and went, but not a single response was received.
And so, this is our final "Hail Mary" pass. If you know of anyone—a business person, entrepreneur, developer, property manager, or someone looking to make a unique investment in downtown Rochester—share this story with them now and have them contact us at info@ReconnectRochester.org.
If no one steps up this week, the shelters will likely be removed.
• • •